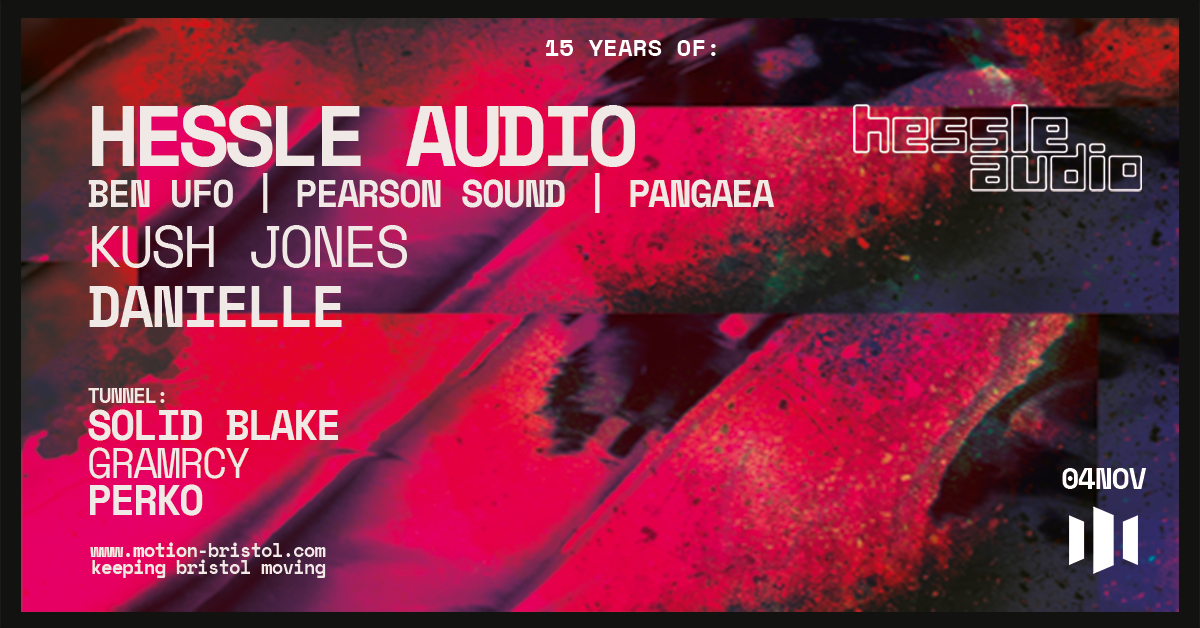 15 Years Of: Hessle Audio
Founded in Leeds in 2007 by Ben UFO, Pearson Sound and Pangaea, Hessle Audio is regarded as one of the most highly respected record labels among DJs and ravers alike. We welcome them to Motion for a very special show celebrating their 15th Anniversary. 
Hessle Audio arrived towards the tail-end of dubstep's heyday, and as the genre divided and cracked, no other imprint moved forward into the post-dubstep landscape with the same clarity of vision. The label's early cuts received support from the likes of Ricardo Villalobos as the blueprint for breaking musical boundaries was laid. The quality has never dipped in over the years, with recent contributions from ANZ, Bruce, Shelley Parker and Laksa sitting alongside Pangaea and Pearson Sound's own productions.
They will be joined by Kush Jones, a New York music producer and international DJ whose music productions span a wide variety of influences from Chicago footwork, Jersey Club, Jungle, UK Grime and related underground soundscapes. Bristol-born Danielle completes the main room line up, playing a range of techno,  electro, dubstep, breakbeat, jungle, ambient and experimental music within her set. Meanwhile, Solid Blake, Gramrcy, and Perko take over The Tunnel.
BUY TICKETS
Date:

FRI 04 NOV 22

Time:

22:00-05:00

Last Entry:

23:30

Age Range:

18+