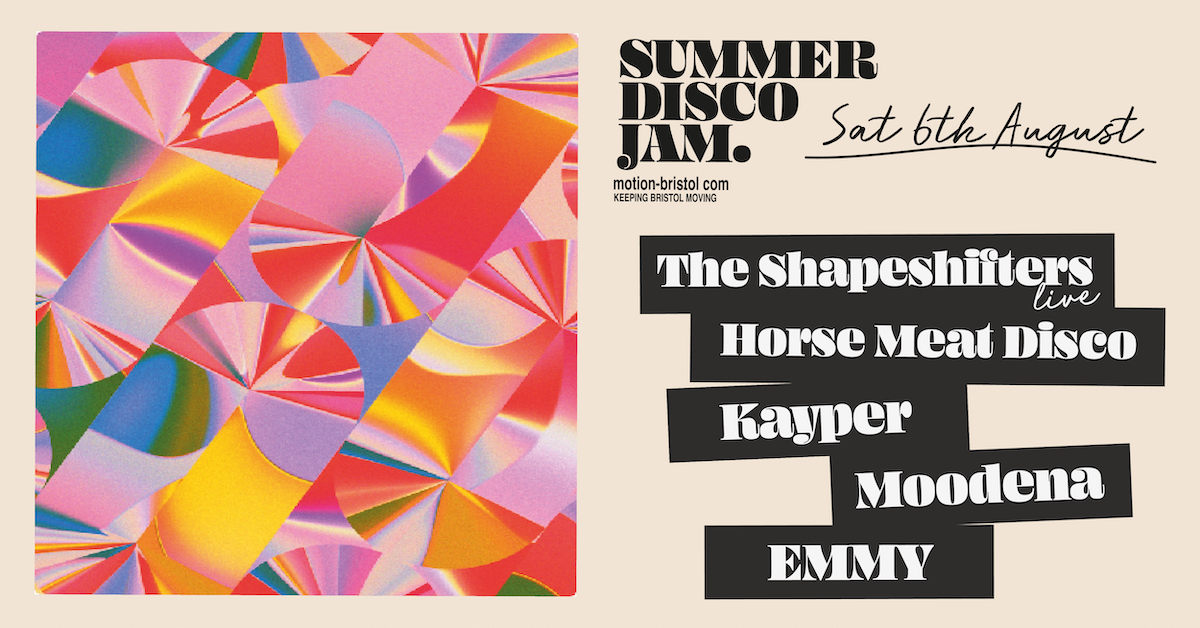 Summer Disco Jam w/ The Shapeshifters [live]
The Shapeshifters [LIVE]
Horse Meat Disco
Kayper
Moodena
EMMY
This summer, we are bringing you an outdoor party with funky disco vibes all day long – we will be turning the Container Yard into a boogie wonderland, complete with mirror balls and a stacked line up of disco selectors!
Headlining with a live set is house and disco royalty, The Shapeshifters, who have sustained a successful career in music for over 15 years now. From the funky bassline to joyous brass sections, topped up by warm Rhodes piano and coated in sensuous vocals, their tracks really have it all when it comes to creating a disco masterpiece. Having raised the roof at our recent party with Glitterbox, we cannot wait to see them bring their warm and soulful vibes to our outdoor space.
The UK's finest disco operators, Horse Meat Disco, are next on the line up.  Having began in a basement in London's Chinatown where co-founders James Hillard and Jim Stanton created a safe queer space for the disenfranchised disco citizens of London, they have since formed a group of 4 along with Luke Howard and Severino, and have built a reputation for their fantastic parties and high quality disco sets.
They will be joined by Kayper; a UK-born, New York-based DJ and producer whose energetic turntablist-inspired DJ sets, and bass-heavy productions have seen her win praise from Pitchfork, Clash, BBC 6 Music, 1Xtra, Radio 1, and beyond. Her turntable skills and live performances have seen her become a highlight of parties including the Neon Carnival at Coachella, Lollapalooza, SXSW, Glastonbury, and Amsterdam Dance Event.
Moodena also joins the line up, and his success over the last four years has been nothing short of prodigious. His meteoric rise to the top of both the digital and vinyl charts has all the hallmarks of a classic overnight success story. However, like the majority of such stories he has, in fact, earned his disco stripes the hard way, through years of non-stop effort having worked in the electronic music industry for nearly 30 years.
Up and coming Bristol-based Dj EMMY is renowned for her deep Disco grooves through to fast Garage cuts. With many sets under her belt from Bristol and beyond, coupled up with her fun mixing style, Emmy is one to watch! Expect to hear some bouncy, high energy house from the Lakota resident, Crotch party starter and Concrete Jungyal Emmy.
BUY TICKETS
Date:

SAT 06 AUG 22

Time:

13:00-22:00

Last Entry:

17:00

Age Range:

18+